Product Application
FST series twin conical screws extruder is a kind of special equipment for extruding of PVC powder. With different sorts of molds and auxiliary machines, it can produce all sorts of PVC plastic pipe material, profiled material, plate material, sliced material, bar material and granulation.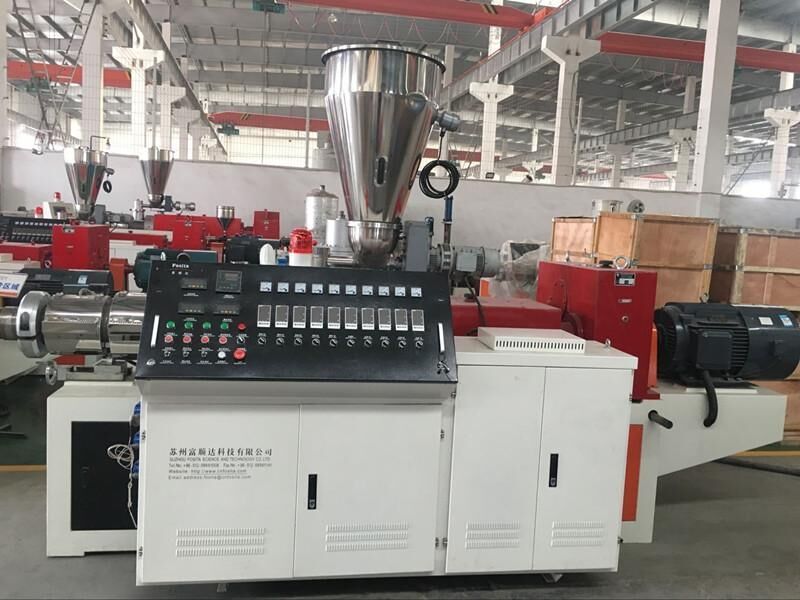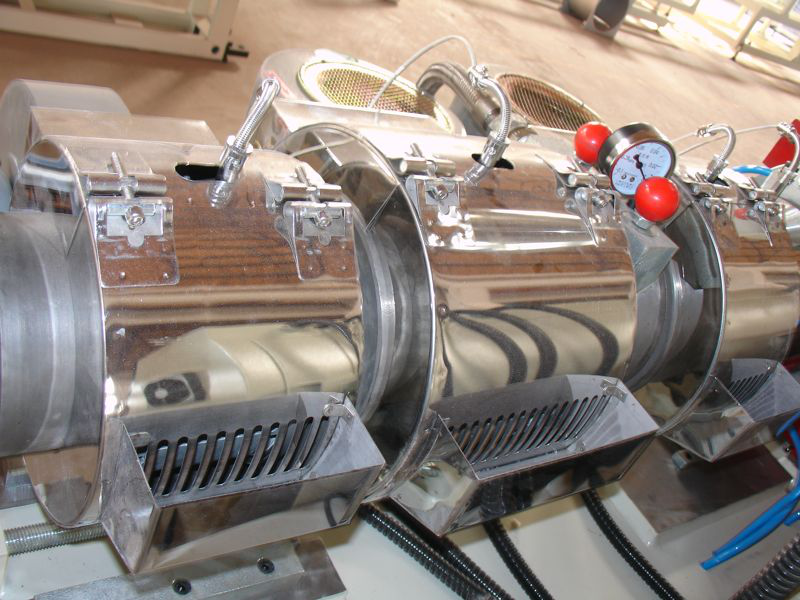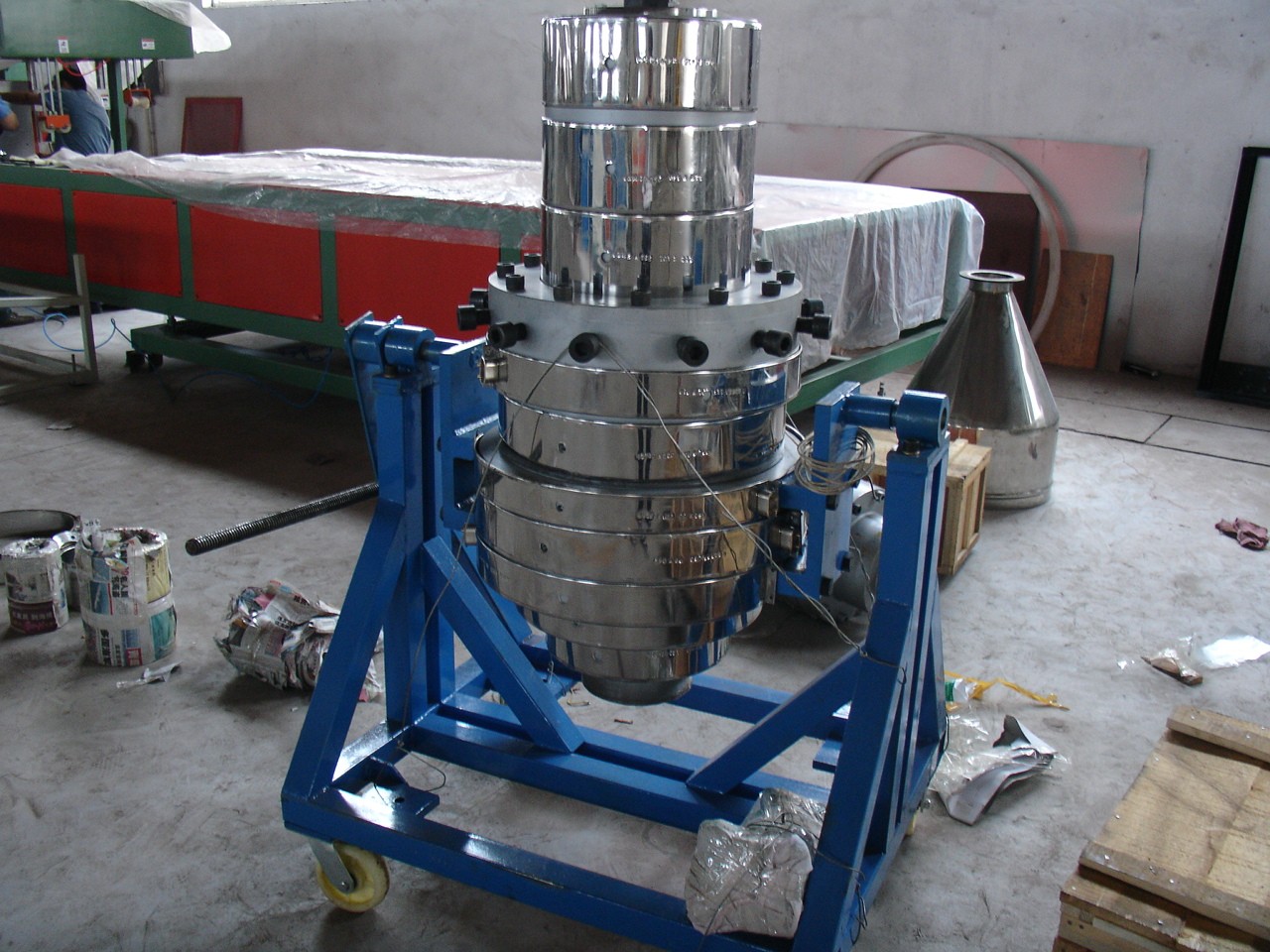 Product Application
1)SJSZ series extrusion pipe/foaming pipe/inner spiral pipe production line 
Mainframe:single and twin screw extruders.Matching with different standard or pipe die and auxiliary device

2).It is used to extrude PVC pipe,foaming and spiral pipe,etc.lt adopts vacuum calibrating and water spraying cooling way.

3).The features of the rigid pipe equipent:pedrail hauling,automatic cutting and material discharging.Features of the production line:automatic temperature controlling,stable performance,and easy operation.

4).lt shall be the first choice for PVC pipe.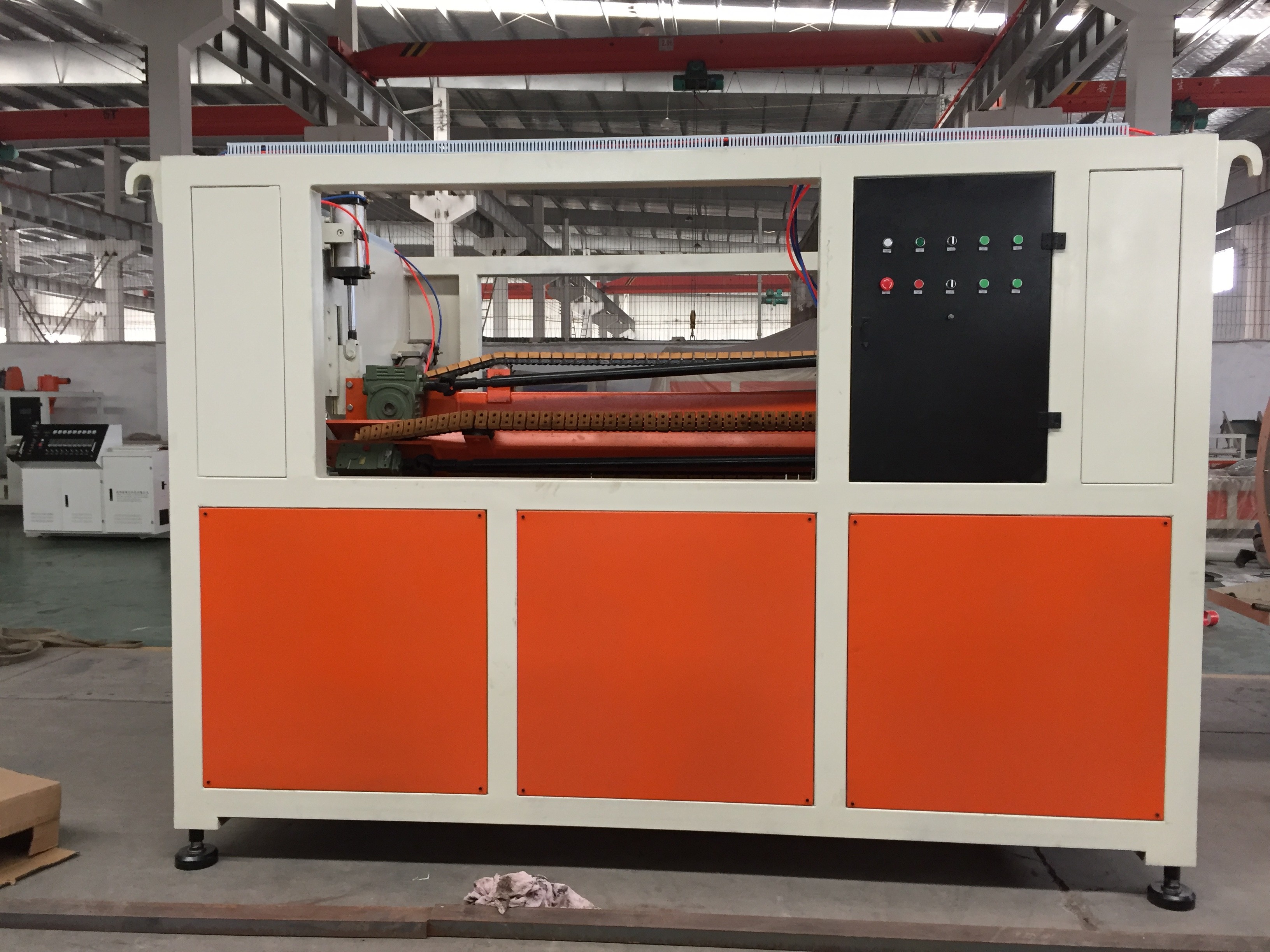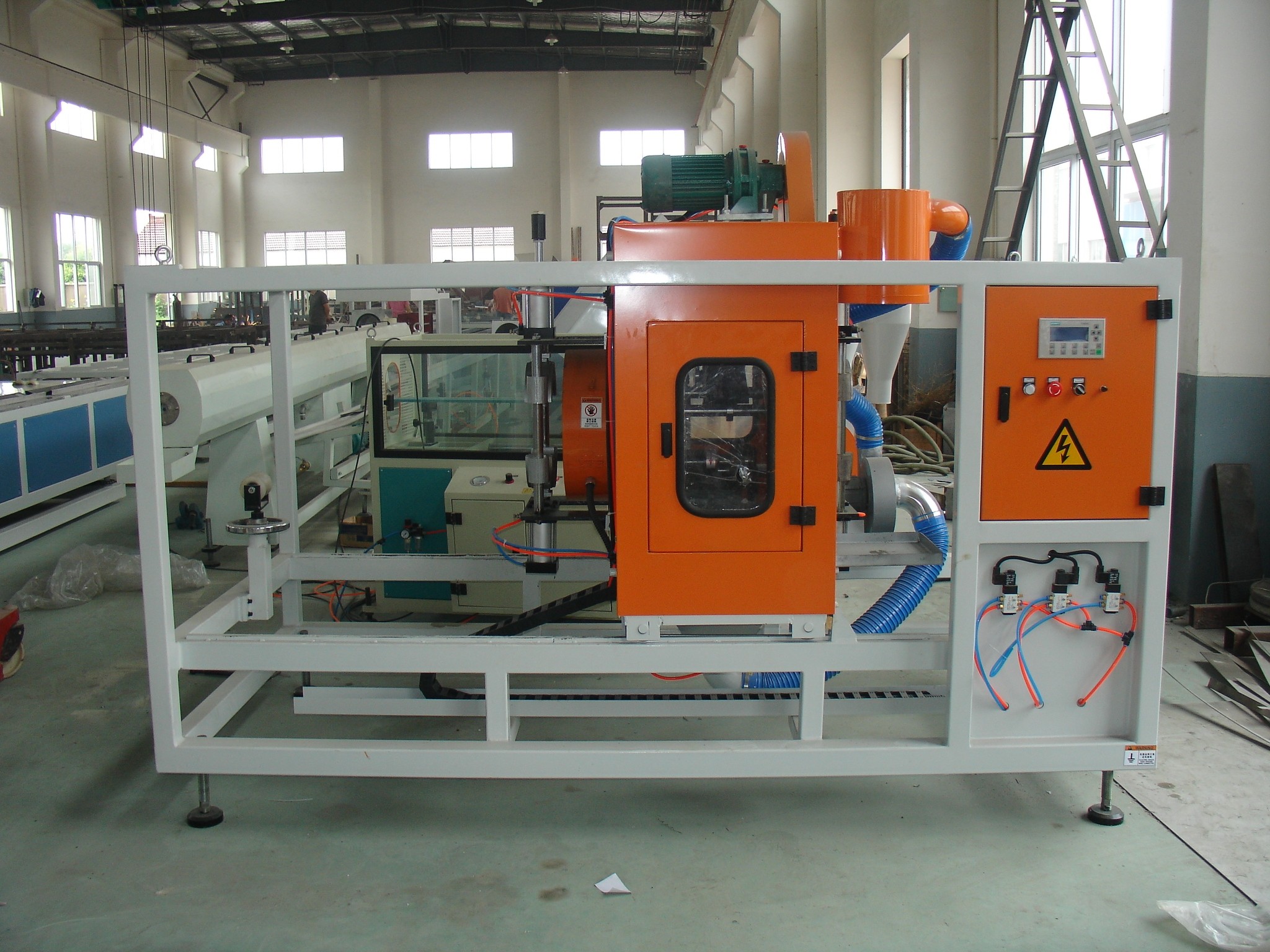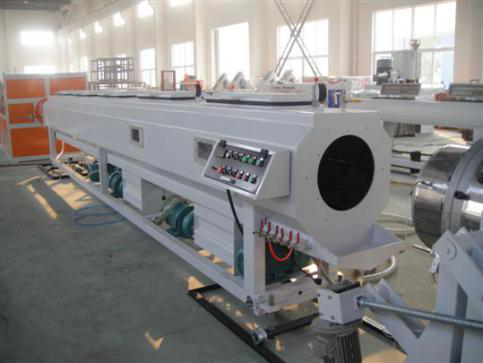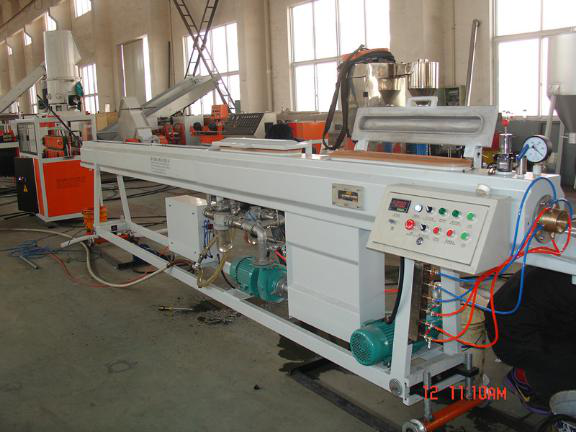 | | | | |
| --- | --- | --- | --- |
| Pipe Line Model | Diameter Range(mm) | Extruder Model | Line length(m) |
| FST-63 | 16-63 | SJSZ-51/105 | 24 |
| FST-110 | 20-110 | SJSZ-55/110 | 25 |
| FST-260 | 50-250 | SJSZ-65/132 | 25 |
| FST-315 | 110-315 | SJSZ-80/156 | 25 |
| FST-630 | 315-630 | SJSZ-92/188 | 32 |
| FST-800 | 500-800 | SJSZ-105/218 | 33 |
Conical Twin-Screw Extruder Video